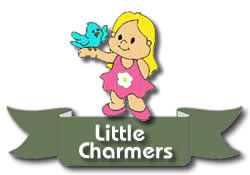 Where most sets are "quilter friendly" with 12 designs
instead of 10 - at no additional cost!

Mark Your Calendar!

We'll be vending at:

September 18, 19, 20, & 21, 2014
Pennsylvania National Quilt Extravaganza XXI
Greater Philadelphia Expo Center
100 Station Avenue
Oaks, PA 19456 (just outside of Philadelphia)


October 2, 3 & 4, 2014
Original Sewing and Quilting Expo
Fredericksburg Expo & Conference Center
2371 Carl D. Silver Parkway,
Fredericksburg, VA 22401

If you are in either of these areas, please plan to stop by. We would love to meet you!




New Sets and Suggestions:





Mylar Christmas Reindeer

Mylar Witchie Things

Mylar Dennis Bears

Monster Sayings - Applique

Tooth Fairy Pillows

Mylar Gracie Bear

Looking for our free snowman?

Please click on the picture
This is not a hunt!

Are you looking for a software program that will let you resize, merge designs, add lettering and work with any computer?

Please join one of our Yahoo! groups
to be notified of updates and receive discounts!

Pennies in Action was founded by Uschi Keszler - Olympic athlete, Olympic coach, and breast cancer survivor. Our Sammie has had the privilege of taking on and off ice classes with this fabulous lady. In her quest to support research for breast cancer therapy programs that do not damage the immune system, Uschi has implemented her Pennies in Action Campaign.

To read more or to help, please click here: http://www.penniesinaction.org/index.htm

For hundreds more designs be sure to
visit the Embroidery Billboard



Clipart from the finest in the digital arts:



www.digiwebstudio.com

DiddyBag.com

DollarGraphicsDepot.com

Whimsy Doodle Graphics
Due to the electronic nature of our products and the ease with which software can be reproduced, refunds are
not offered. If you receive a damaged file, we will gladly resend your order.