This set has 12 adorable Otters, all optimized for use with mylar. Becky made Bridget a tote bag with one of the otters and word designs that are included with this set.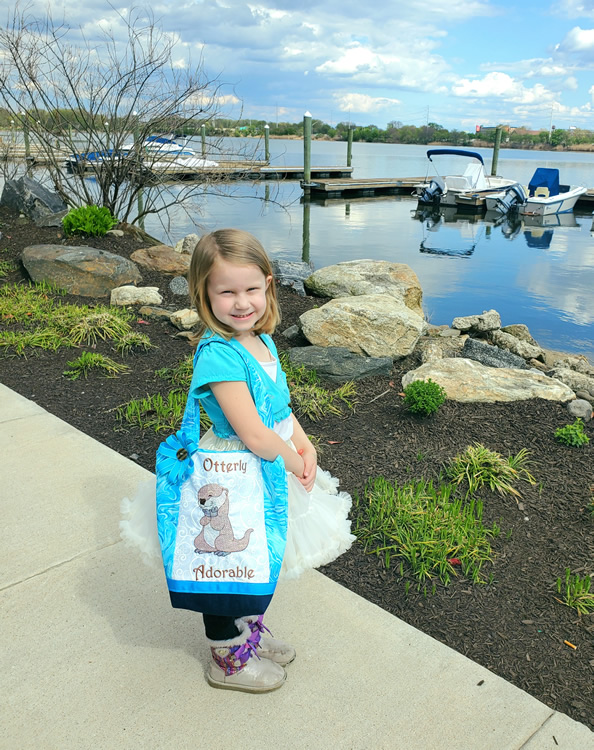 Bridget was posing at the marina at the end of our street. We would have had more pictures but a duck swam by and she was off to see where it was going! LOL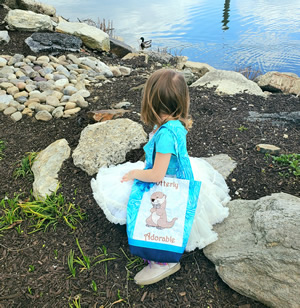 If you haven't used mylar before, be sure to check the information at this link:
Remember, if you use the mylar we recommend, it is washable and dryable in machines. I even iron on it for quilts or making garments!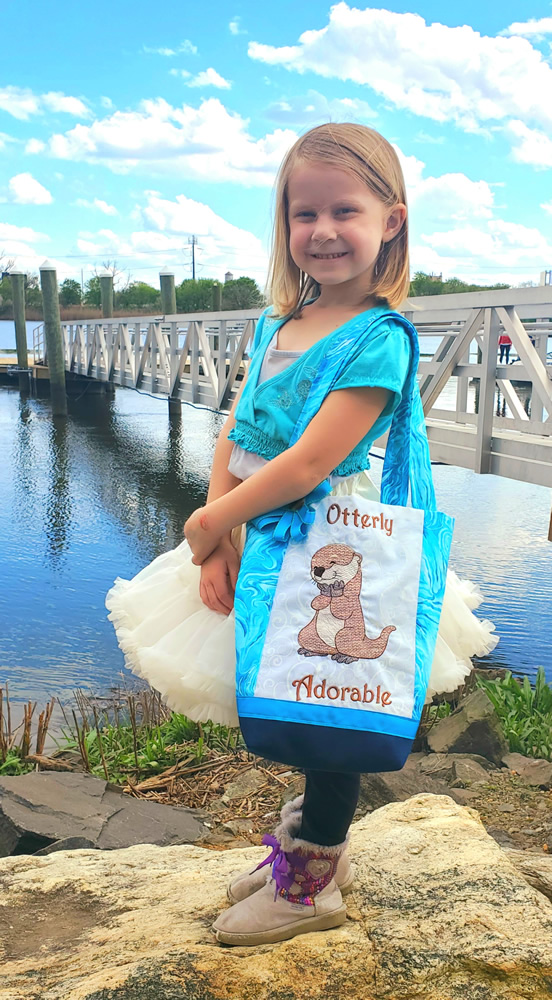 This wonderful clipart is from Clipartopolis.