This set has 12 Mylar Winter Gnomes, all optimized for use with mylar. Miss Bridget just loves "girly things" so Becky made her a cape with these designs on it.
The pattern for the cape pictured here is the Traveller's Cape from Twig and Tale - a delightful site! It is rated "Very Easy" to sew! Becky added the pom pom on top.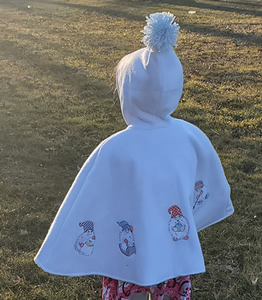 This wonderful clipart is from Clipartopolis.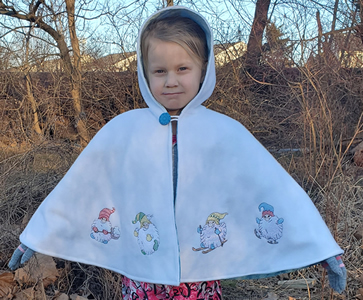 If you haven't used mylar before, be sure to check the information at this link:
Remember, if you use the mylar we recommend,
it is washable and dryable in machines.
I even iron on it for quilts or making garments!