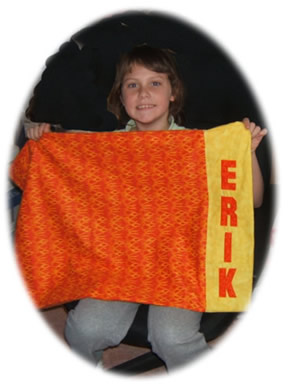 Yes, Sammy made this one for her brother. It goes together with just a couple of straight seams!
This is a new complete project set that children can help you make.
The lettering is done with applique so the sky is the limit for colors and patterns. We used flannel for our samples.
The letters are 3" tall. You can choose either plain Block lettering or a lettering that is a little more "Girlie".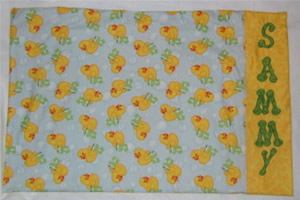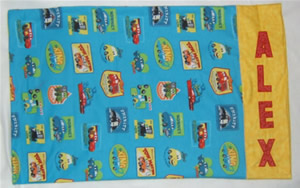 Do you have a little one who loves a licensed character? Use fabric with that character on it, add their name and they have something truly unique.
Each set includes all 26 letters of the alphabet, a complete set of printable templates for the letters and detailed instructions for making the pillow cases.
These make great gifts and kids can help make them!