This set has 12 Mylar Halloween Gnomes, all optimized for use with mylar. Wouldn't this gnome be cute in your garden!
We used all 12 in a skirt for Bridget for the occasion. We include the instructions to make the skirt with the set.
The hat pictured here is the pixie hat from Tale and Twigs - a delightful site!
Click here for additional pictures of the project.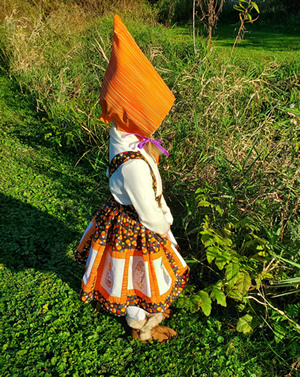 This wonderful clipart is from Clipartopolis.
If you haven't used mylar before, be sure to check the information at this link:
Remember, if you use the mylar we recommend, it is washable and dryable in machines. I even iron on it for quilts or making garments!