This set would make a beautiful wall hanging such as this simple strip quilt. Instructions for making this quilt top are included in with the set.
We used a very pale print by Robert Kaufman that has tiny flowers on it for the background of the butterfly strips and green polka dots for the sashing and border.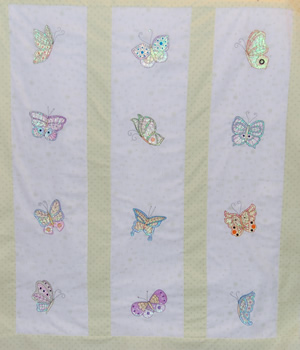 This set can also be used with our Butterfly Jacket set
If you haven't tried a mylar design yet, read all about it here.
We also made an alternate quilt. Click here to see a larger photo.